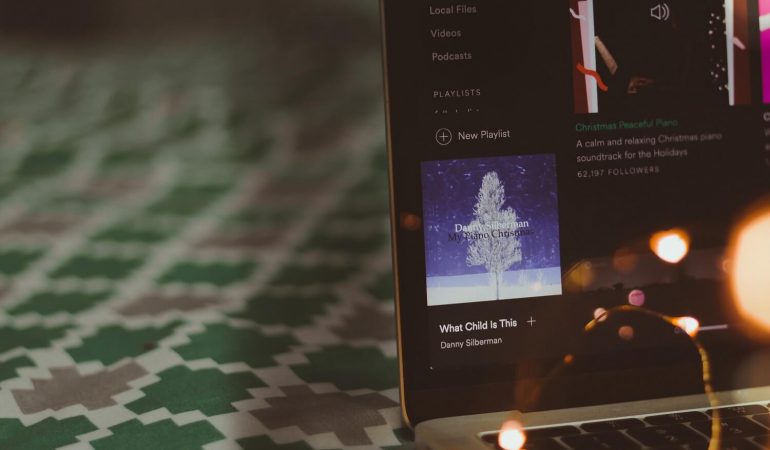 5 Tips to Maintain Connections During Socially Distant Holiday Celebrations
The holiday season will be different for most people this year. With CDC guidelines suggesting we limit our gatherings and interactions, many people are opting to only have small get-togethers, if any at all.

Some are only celebrating with the people in their own household.

In a year that has already been so difficult, though, disrupting holiday traditions feels like yet another blow. While socially distancing is meant to keep everyone safe, that doesn't make it easy.

In fact, it can contribute to feelings of loneliness and isolation you may already struggle with.

So, what can you do to still feel connected with the people you care about this season?
1. Upgrade Your Zoom Calls
By now, you're probably tired of Zoom calls. Whether you've had to jump on for work, to help your child with school, or just to talk with friends and family, they can become a bit tiring after a while.

But, a video chat truly is one of the best ways to connect with loved ones, since you can see their faces and talk in real-time.

To make a holiday video chat feel special, do something different. Sing Christmas carols together, or have everyone eat dinner at the same time while talking. It may not be the same as sharing a meal in person, but it's the next best thing.
2. Make Family Recipes
Speaking of sharing a meal, some people feel very connected and grounded through food. One way you can feel connected to your loved ones, even if you can't be with them is to make a family recipe.

Maybe it's your mother's sugar cookies or your aunt's casserole. Call them while you're cooking and ask for tips. You might start sharing stories about the dish you're making. It's a great way to feel more "at home," and even eating the food will bring back happy memories.
3. Take Part in Old Traditions
Just because you can't be with certain people this year doesn't mean you can't keep old traditions alive. Keep old traditions going with your immediate family in your home, or even by yourself.

Again, things like this will trigger memories from years of the past. They might feel a little bittersweet, but they can also be very helpful in making you realize how grateful you are for them and the people associated with them.
4. Start New Traditions
This is a great year to start some new traditions. If you're "stuck" at home with your immediate family, weave some new ideas into the old ones. Maybe that includes getting up early on Christmas and making a special breakfast. Or decorating your home together while listening to holiday music.

Whatever the case, don't be afraid to get creative with new traditions. They may not make you feel connected to your extended family, but they can help you feel closer to your immediate one, while embracing the spirit and energy of the season.
5. Send Actual Christmas Cards
Did you know that 2 billion Christmas cards were sent in the U.S. last year?

About 500 million of those were e-cards. While there isn't anything wrong with sending a virtual card, if there was ever a year for sending a more traditional one, this is it. If you're spending more time at home anyway, why not send a tangible card to your loved ones in the mail?

Sitting down to write out Christmas cards is a fantastic way to help you feel closer to the people you love. When they receive those cards, they'll feel that same connection. Plus, you may just get some cards in return that will boost that feeling even more.

Yes, this year is different. It may not be everything you're used to. But, by using a little creativity, you can still make the most of what the season has to offer and feel connected to the important people in your life.